Feedback from our families and staff is important to us, and we use it each summer to make Camp Woodcraft even better! We ask every family for their feedback at the end of each camp week, and here are some of the positive feedback we've received over the years.
What our campers are saying:
"I went to camp and learned I can live without my phone!" – camper, age 11
"I can't wait to go again next year!" – Bryan, camper, age 11
"Funnest week of the summer!" – camper, age 12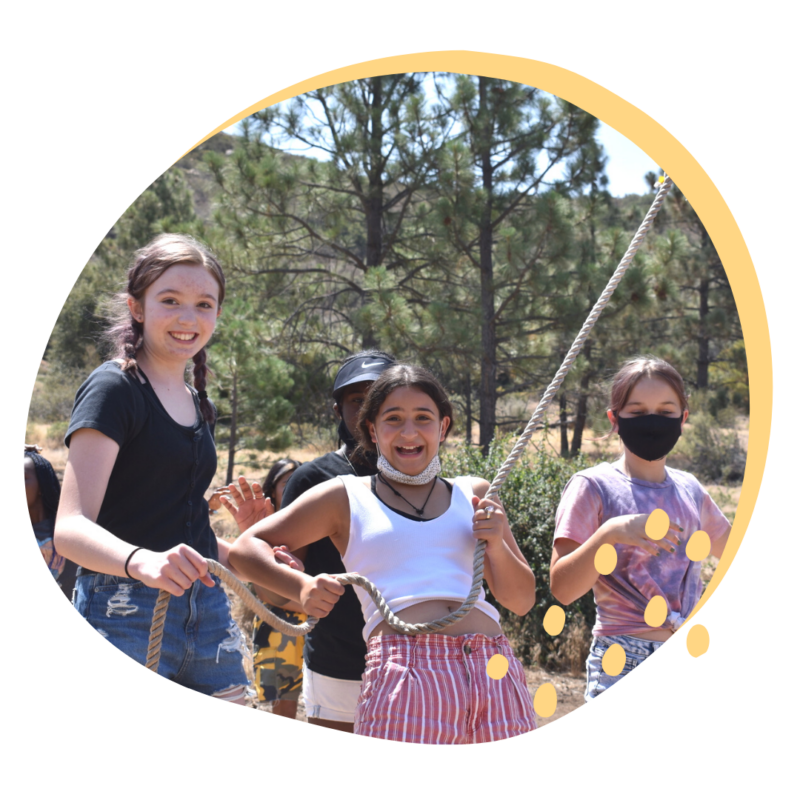 What our parents are saying:
"When it comes time to choose summer activities for my children, Camp Woodcraft has earned a place at the VERY TOP of my list. My children went for the first time about five years ago, and have been going ever since. They absolutely LOVE it." – Dr. Boyd, school principal and camp parent
"My happy camper had the summer of a lifetime!!!" – Sylvia, camp parent
"It was our camper's first time at a sleepaway camp and he had a blast! He made new friends and loved every minute of it!" – Ana, camp parent
"The best thing about camp for both my children was that they came back full of wonderful stories that are truly memories imprinted in their childhood. They both adored camp because of the friendships they made.
I was worried about my 7-year-old daughter, who went for the first time, expecting her to be homesick. But instead she was camp sick when she returned. And they have both been camp sick the whole year, waiting for the summertime to return." – Mother of 2 campers, age 7 & 8
What our counselors are saying:
"Having experienced summer camp as both a camper and counselor has made me want to continue sharing the magic that can only be found at Woodcraft Campers camp. There is something about the camp life that encourages you to truly embody and exude confidence while having fun and learning something new each day. Not only does summer help celebrate the end of a school year, but also helps you prepare for the new school year by sharpening existing skills and acquiring new ones. Getting the opportunity to be the guide agent for children at such a crucial developmental stage is far more than rewarding." – Kimberly "Ribs", camp counselor
"I have been a camp counselor now for two years, and I look forward to it more than anything throughout the year. I have had the best memories from Summer Camp and don't plan on missing out! I had never seen youth have such an amazing time and the staff truly make students feel at home. I love camp and encourage everyone to go." – Aleyna "Cookie" Becerra, camp counselor
"Camp Woodcraft was my first experience being a camp counselor/mentor. The campers are all different and blossom differently with their unique characteristics, from being timid to being a leader… Although we are there for them to help them grow, they help us grow, too." – Jess "Lemonade" Esquivel, camp counselor