Exploration is vital to the Woodcraft Way. Coined by Ernest Thompson Seton, author, naturalist and one of the founders of the early scouting movement, the Woodcraft Way encourages young people to develop a holistic sense of self: body, mind, spirit and service. All Woodcraft programs are designed to build character, strength, resiliency, a deeper understanding of one's place in the world, and a greater commitment to nature and the community.


BODY
From ropes courses to soccer games, campers of all ages and abilities get physical while testing their limitations, building strength, improving skills and having fun.

MIND
From rocket launchers to robotics, STEM-based activities are infused into every camp day, expanding campers' understanding of the how things work and how to build them.

SPIRIT
From arts and crafts to mountain hikes, campers are encouraged to reflect. They journey inward to explore their creativity and outward into the natural world. From tiny bugs to soaring trees, campers get to experience life's beauty and wonder.

SERVICE
From cabin comradery to plant life lessons, campers learn that they are part of a bigger world that calls on them to be their best selves. They learn to be better teammates, partners and members of their community.
Whether you are from Beverly Hills, South LA, Santa Monica or South Gate, you are an Angeleno. From its beginnings at a time when the LA metro area was taking root, Camp Woodcraft has always shared an optimistic and progressive spirit with its mother city. Guided by the universal symbol of the campfire, all youth, regardless of religious, ethnic or socioeconomic background, were invited to participate and embraced with the notion that every child is innately good, deserves the opportunity to realize their full potential, and should become an active participant in defining their own path.
That's why half of all Woodcraft campers receive scholarships: because accessibility and affordability is in our DNA. If you would like to become a Camp-4-All donor, click here.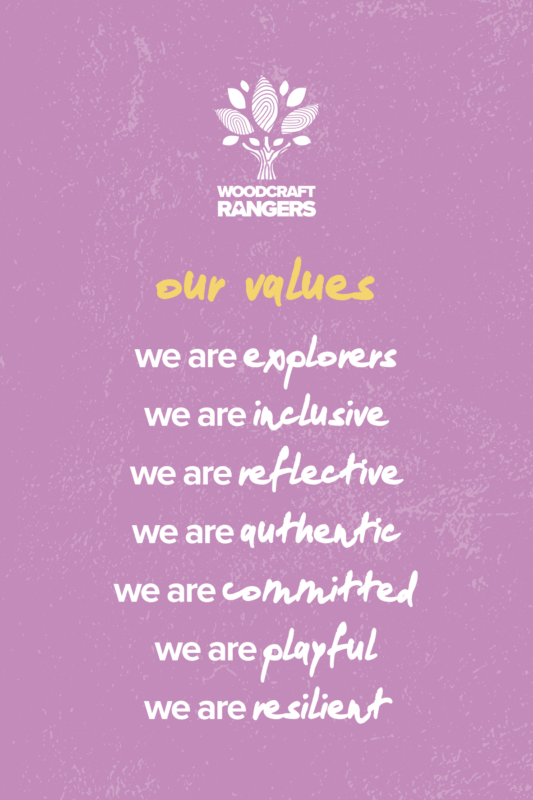 Communities are built by individuals who care about one another, no matter where they come from, where they worship or what language they speak at home. That's why Woodcraft Rangers focuses on relationship building. Campers are grouped into age-based units that focus on friendship and teamwork. Together these units work together on projects, like creating their camp songs and competing for the Golden Broom for the cleanest cabin. Maybe even winning the coveted Spirit Stick!