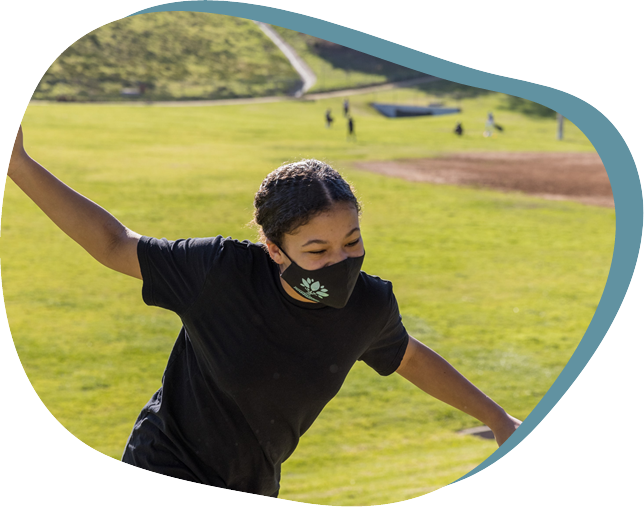 A Safe, Healing Environment
At Woodcraft Rangers we believe in the healing power of nature. Our camp home nestled in the San Jacinto Mountain near Idyllwild boasts 100 pristine acres where our trained and experienced staff will create a safe, fun "home away from home" for campers.
With safety a top priority, the grounds are located just 10 minutes from the nearest emergency response center. Mountain Center is in close proximity to all Southern California counties, and we welcome campers from across the region!
Grounds & Bunks
The beautiful campgrounds feature open fields where campers will enjoy days full of fun activities that stretch their skills, engage their senses, and build bonds with campers and counselors. In addition to classic favorites like archery and arts and crafts, campers will play water games, learn how to work well with others during team building exercises, show their true colors during Color Run, and show their competitive nature (or just have fun) playing CRATE Games. Nature trails that weave throughout the grounds are a classroom for naturalist-led study and exploration.
Pods of six campers bunk up in screened cabins (near the restroom). This summer we will be enjoying all our meals under a covered gazebo, and s'mores, camp songs, and storytelling take place around the Snoqualmie Fire Ring.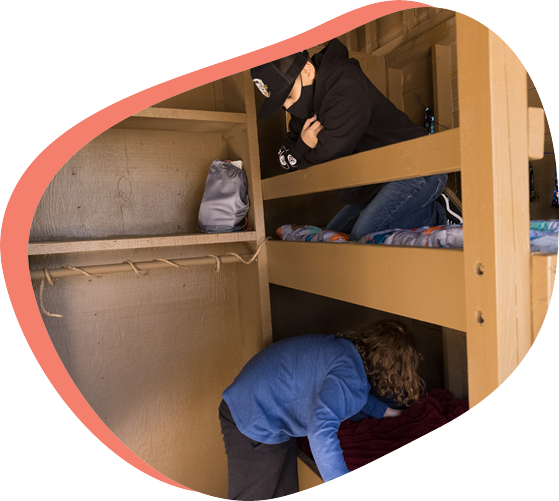 Camp Woodcraft, Mountain Center near Idyllwild, California
We're so excited about our new campsite! You'll love our hiking trailheads, campfire pit, climbing wall and archery ranges. The new bunks are cozy. Wild life and night skies will be the backdrop for your adventures in nature, here.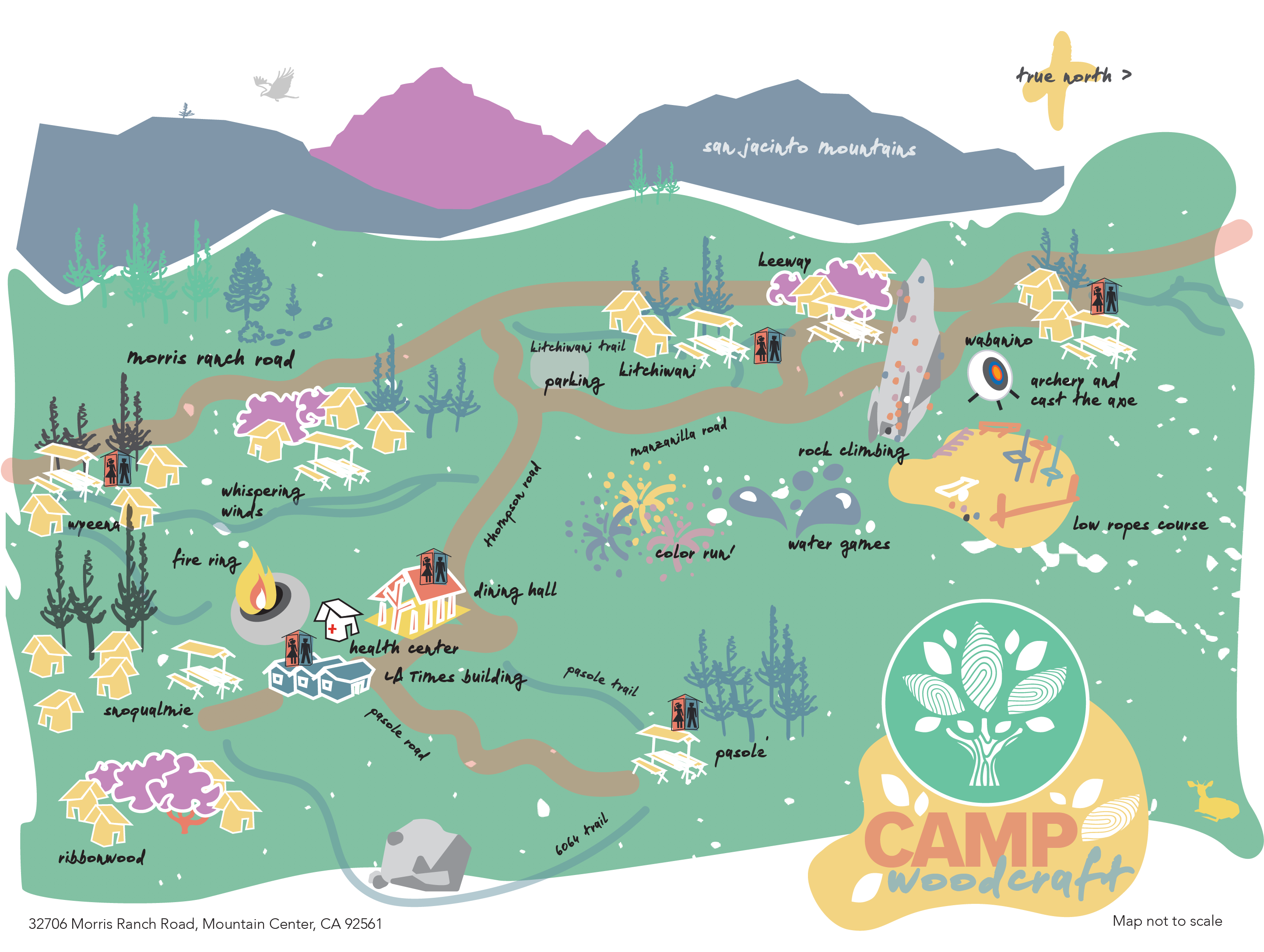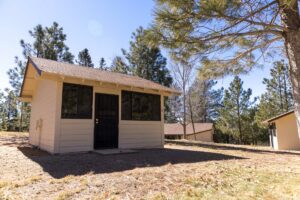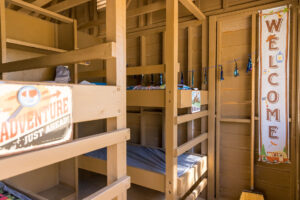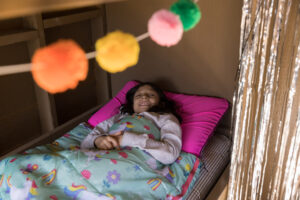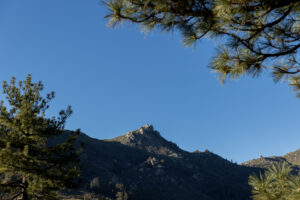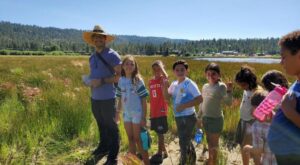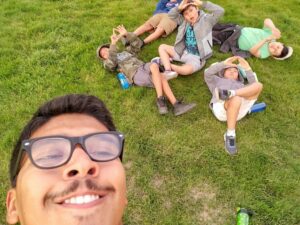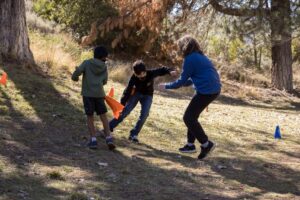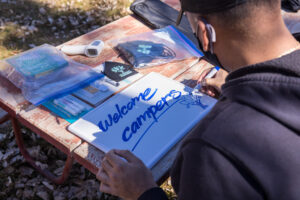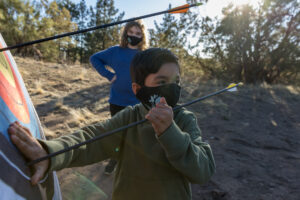 Grow. Connect. Play.
Explore the Woodcraft Way!